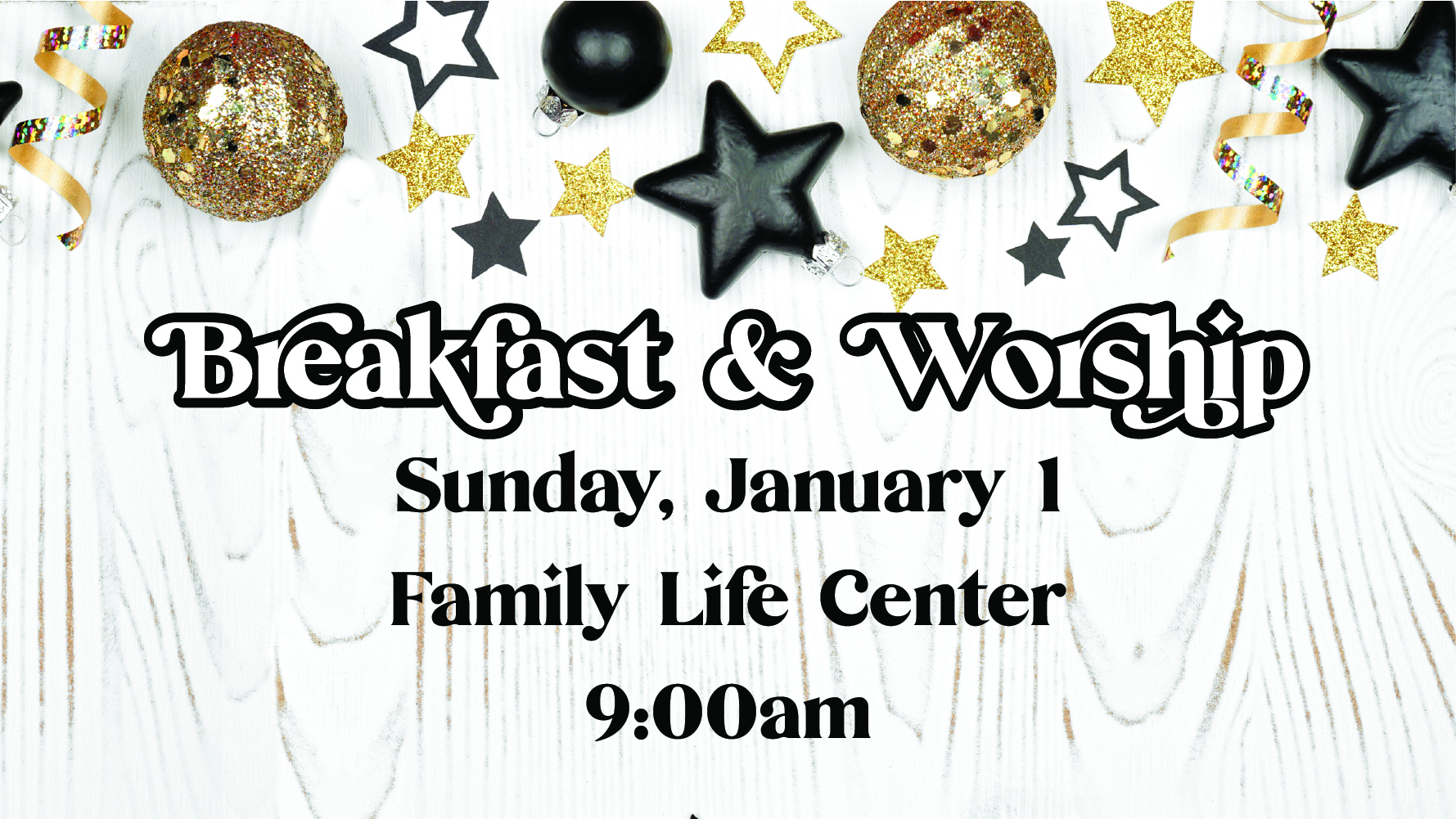 Breakfast & Worship
Sunday, January 1 | 9:00am
Celebrate New Year's Day by joining your church family for a FREE breakfast. We will worship together, read the first Scripture passage in our journey through the Old Testament, and fellowship around the tables.
Breakfast is FREE, but we do need reservations. Register below.
NOTE: We will NOT have Together Worship at 10:15am in the worship center.
Walk Where Jesus Walked
A Journey to the Holy Land | Hosted by Bro. Teman
January 7-16, 2024
Come walk where Jesus did and join Bro. Teman for a journey to the Holy Land! The trip will be January 7-16, 2024. Contact Kelly Douglas for more information.