What began as a vision to teach young children in the late 19th century expanded to a 129 year legacy of faithfulness in reaching Montgomery and beyond with the gospel of Jesus Christ. Miss Mary McDonald loved Jesus and wanted to tell young children about Him so she began a Sunday School on Sunday afternoons in her home at 768 Clayton Street. People from First Baptist and Second Baptist Church joined the Sunday School. On March 24, 1890, the Sunday School began meeting at Mrs. Vickers' schoolhouse. One year later on March 24, 1891, approximately thirty-five charter members organized the West Montgomery Baptist Church under the leadership of Pastor George W. Townsend. The church first met in a small store on the corner of Clayton and Holt Streets. The congregation officially became Clayton Street Baptist Church after a two and a half hour church conference on May 2, 1899.
A church building was constructed on the site in 1892 with an education building added in 1916 and a new sanctuary in 1925. Clayton Street continued reaching people in Montgomery with the gospel, leading the Alabama Baptist State Convention in the number of salvations and baptisms in 1935-1936. Discipleship remained a priority for Clayton Street as well. In the late 1930s and early 1940s under the leadership of Pastor Herschel H. Hobbs, the church held the largest Vacation Bible School ever recorded in the state, broke the record for the largest Training Union attendance, led the state in training the largest number of Sunday School leaders, and gave the largest Christmas offering to the Alabama Baptist Children's Homes.
After decades of ministry on Clayton Street, growth in the city of Montgomery and the construction of the I-65 interstate system necessitated a new vision for the church. Under the leadership of Pastor Andrew Smith, Clayton Street moved east to Perry Hill Road. Finances for the relocation were partially provided by the highway department that purchased the Clayton Street property to use as a right of way for I-65. On October 3, 1970, Clayton Street officially constituted as Heritage Baptist Church. The church held the first service in the new sanctuary on December 6, 1970. An additional education building was built to accommodate the rapid growth in Sunday School and discipleship. The church quickly outgrew the sanctuary and the education building.
By the 1980s, multiple Sunday Schools and worship services occurred each week on campus. In 1984, Pastor Hayden Center led Heritage to begin a construction campaign to build the current worship center. "Building on Faith" became the slogan as Heritage members gave sacrificially to the church budget and the building fund. In February 1986, the church gathered for the first time in the new sanctuary. To connect with the community, Heritage established the Academy of Performing Arts in 1984, the Child Development Center in 1985, and the Heritage Counseling Center in 1989. In 1987, Heritage adopted the following purpose statement: "Heritage Baptist Church loves the Lord God and expresses this love by making, nurturing, and equipping disciples of Jesus Christ in Montgomery and throughout the world through its worship, missions, and ministries."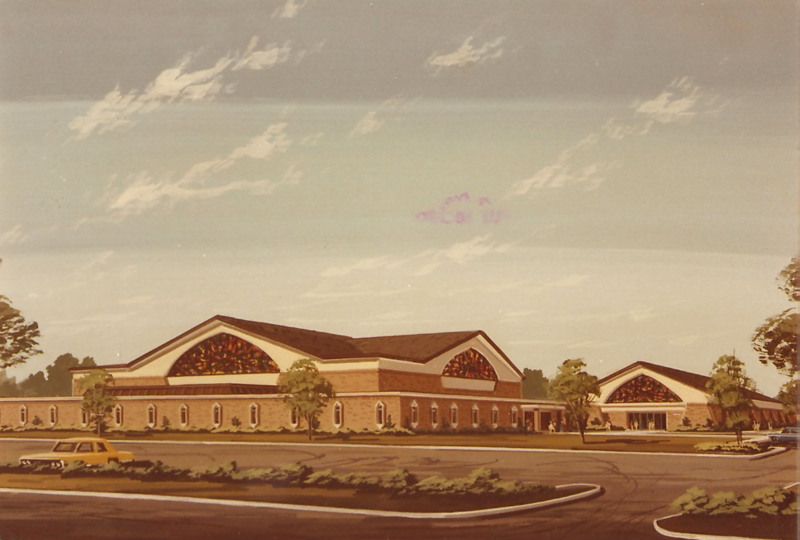 The 1990s began with the opening of the Family Life Center for recreation, fellowship, and education. The church committed to moving "Forward in Faith" with the goal of reaching 2,000 new members in Bible study by the end of the year 2000. Sunday Night Options provided small group discipleship opportunities in Montgomery, while mission work in the United States and overseas became Heritage's heartbeat. From the first World Changers trip in 1991 to the beginning of Mexico missions, Heritage members of all ages found a place to serve and support both local and global missions. The Heritage Brothers gospel music concerts, Crafts for Missions, and the Missions Yard Sale were innovative strategies for raising money to support Heritage mission projects. In 1994, Visions Drama ministry began as a creative addition to support Sunday services and as an outreach to the community. On January 9, 2000, Dr. Center retired to lead Meta Church Missions having faithfully led "The Fellowship of Encouragement" for 16 years.
In February 2000, the church called Dr. Bobby DuBois as interim pastor. Heritage continued World Changers and Mexico missions as well as a host of local ministries. The Sunday before Easter, over 300 members gathered to make door step visits delivering cookies and inviting neighborhood families to church. On October 8, 2000, Heritage welcomed Dr. Barry Jude as the third pastor at Heritage. He preached his first sermon as pastor on December 10, 2000.
The first decade of the new millennium began with a continued focus on missions. One church family even sold a litter of puppies to support Heritage mission endeavors. The North American Mission Board commissioned two Heritage families (Wayne and Debbie Hooks as well as Neal and Mary Hughes) for mission service in Montgomery. Heritage also focused on ministry in Montgomery through UpWard basketball, UpWard cheerleading, softball, aerobics, F.A.I.T.H. strategy, Vaughn Road Elementary partnership, puppet ministry, Jobs Concerns Ministry, Visions drama ministry, Pacesetters, media library, making mountain dulcimers, and hosting the Let's Pretend Hospital for the city's first graders. Discipleship continued through Sunday School, men's and women's prayer groups, discipleship Options on Sundays and Wednesdays, DNows for students, camps for children, and retreats for adults. In 2001, Heritage entered the age of technology with the first staff member emails, website, and electronic newsletter.
On June 5, 2005, Forest Park Baptist Church joined Heritage for a joint Sunday School and worship service. Both churches gathered to celebrate God's presence and to encourage each other in ministry in Montgomery. Heritage supported Forest Park as they prayed through the decision to relocate, merge, or continue ministry at their current location on Mulberry Street. Both churches evaluated their respective roles in a potential merger. Forest Park joined Heritage again for a special night of singing on Sunday evening, July 17. Groups from both churches led the worship service. They ended the evening with desserts and fellowship. In September, Forest Park assisted Heritage with ministry to the Hurricane Katrina evacuees that were living on the church campus. That fall, Heritage extended an official invitation to Forest Park to join their church family. On Sunday, October 16, Forest Park voted to merge with Heritage. Forest Park participated in Heritage's fall festival, senior adult trips, and music ministry. The combined choirs presented a Christmas musical entitled "Jesus, Our Treasure." On December 24, Forest Park held their final worship service and celebrated communion together. On January 1, 2006, Forest Park joined Heritage for worship. The next week, January 8, 2006, on the formal Day of Celebration and Commitment, 153 Forest Park members officially became part of the Heritage family with others joining through the year.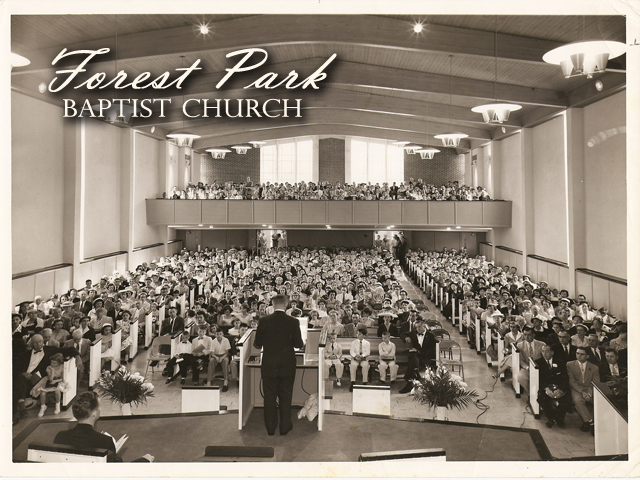 Also in January 2006, Dr. Bobby DuBois completed a second season as interim pastor, guiding the process to unite two churches into one family. Dr. David Grumbach began his tenure by assembling a core leadership team that guided the church to develop the purpose statement: "We exist to lead the city of Montgomery and beyond into a life-changing relationship with Jesus Christ." Heritage adopted ten core values and beliefs that affirmed the church's commitment to evangelism, discipleship, worship and intergenerational ministry. Heritage lived these core values through missions efforts in Montgomery (motorcycle rallies, senior adult festival, family faith night at the fair, fall festival, VBS, marriage conference, recreation ministry, and men's and women's events) and beyond (mission trips to Mexico, Bulgaria, North Carolina, and New Orleans). Greenhouse, a Sunday evening small group ministry, began in 2007 to disciple Heritage members to grow to be like Jesus. Heritage continued sending missionaries to Montgomery and beyond. In 2009, Donna McCullough was commissioned by the North American Mission Board to serve as a local missionary through the Montgomery Baptist Association and the Forest Park Ministry Center.
On August 15, 2010, Heritage welcomed Dr. Teman Knight as pastor. Having served as interim pastor since November 2009, Bro. Teman reminded the church to "Love God, Love Each Other, and Show His Love to the World." He preached these themes over the next several years, emphasizing a different phrase each year. The church adopted a yearly focus to correspond to that theme: Love God, Pursue Holiness (2011), Live Love (2012), Seek God (2013), Life Together (2014), Overflow (2015), Know God (2016), and Serve Together (2017). In 2018, Heritage focused on evangelism through Share Your Story followed by an intentional effort to reach the homes and businesses in the one mile radius surrounding the church. The One Mile (2019) and Who's Your One (2020) are more than yearly themes; they are becoming a way of life for Heritage members.
The church began the Legacy Campaign in October 2011 to pay off the mortgage balance of over $1.5 million dollars. Additional funds were used to update the church sign, improve technology, and remodel the preschool building. In January 2020, Heritage paid off the $1.5 million dollar loan and entered their 50th anniversary year debt free.
Throughout the last decade, Heritage has continued the vision of reaching Montgomery and beyond with the gospel. In 2016, Heritage welcomed McGehee Road Baptist Church into the church family. In 2017, Bro. Teman, the church staff, and leaders from various church ministries formed a Vision Team to refine the church's vision by focusing on three areas: Life-giving God, Life-changing Truth, and Life-impacting Relationships. The ongoing partnership with Vaughn Road Elementary was strengthened by providing backpacks with school supplies to every student, hosting Teacher Appreciation lunches, remodeling the teacher's lounge, distributing food bags to the families, and meeting each Wednesday for the Morning Cup teachers' Bible study. Dance Your Shoes Off combined worship and missions as Heritage members and community partners learned a praise routine and donated new shoes to a local ministry. International mission teams traveled to Mexico, Nicaragua, Romania, and Guatemala. Heritage became the sponsoring church for Adam and Erin Bishop as they moved from serving at Heritage to planting a church in New York City among South Asian immigrants. Numerous teams traveled to Queens to partner with the Bishops and the Jackson Heights Community Church.
During the COVID crisis of 2020, the church adapted and innovated to continue ministry. From recorded sermons to a new Livestream service, Heritage members participated in Together Worship in their homes and eventually back on campus after a three month quarantine. Hundreds of Heritage family members gathered for a virtual Lord's Supper worship experience via ZOOM and Facebook Live. Small groups on ZOOM replaced face to face Bible studies, and drive-in events, like Wednesday night worship or Senior Life gatherings, became a highlight each week as Heritage members fellowshipped with each other from inside their cars. The face of ministry in America has likely been changed forever with the advent of face masks and social distancing. However, Heritage Baptist Church is committed to ministry to Montgomery and beyond regardless of the circumstances. Built on the legacy of Miss Mary McDonald, Clayton Street, Forest Park and McGehee Road, Heritage Baptist Church exists to bring men and women, boys and girls into a life changing relationship with Jesus Christ in The One Mile, the entire city, and beyond.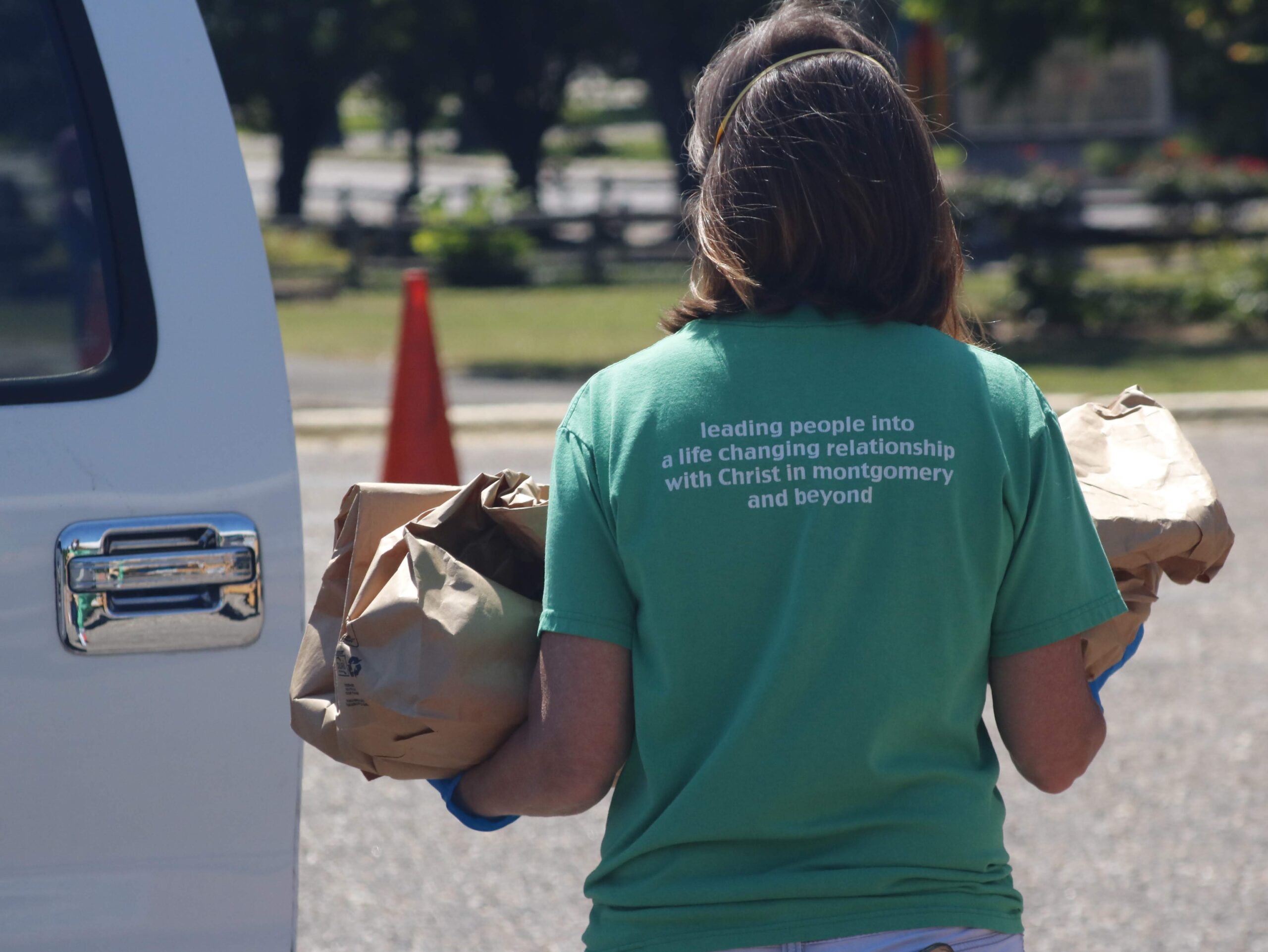 Sources: A History of The Clayton Street Baptist Church by Herschel H. Hobbs; Heritage Building on Faith; Heritage Forward in Faith; Various Heritage Baptist Church Membership Directories; Heritage Baptist Church Highlights; Heritage Baptist Church bulletins and communication guides; Forest Park Baptist Church Informer.